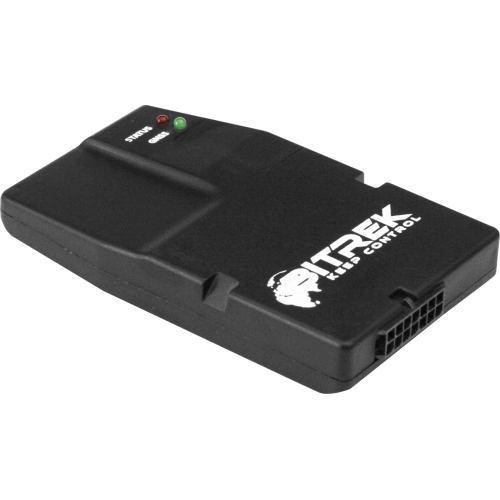 BI 520R TREK
Категорії: Bitrek Equipment GPS-trackers
  BI 520R TREK is the new inexpensive GLONASS / GPS terminal of the line BITREK ™. The device is aimed at monitoring the vehicles with the support of additional sensors connection. BI 520R TREK includes all the best features of a top BITREK ™ line
  BI 520R TREK is used for online vehicle GPS tracking and control with the support of additional sensors connection. The device determines the coordinates, speed, distance, and obtains data from additional equipment and sensors and sends all the information to server via GPRS.
Specifications:
3 digital inputs
2 digital output
2 analog input
Digital interface RS 485
Internal GPS antenna
GSM internal antenna
1 SIM card
BI 520R TREK is designed for installation on any movable or stationary object to:
determination of speed, direction, coordinates using GNSS;
the collection of data from external devices and their subsequent transfer to the server using GPRS;
  The device allows not only to provide high-quality tracking, but also to control the operation of ignition, fuel level sensors and other peripherals.
Absence of internal battery is compensated by attractive price.
  In case of loss of communication with a GSM operator, BI 520R TREK can record and store up to 50,000 records, and once the connection is restored, the collected data to are transfered to the server via GPRS.