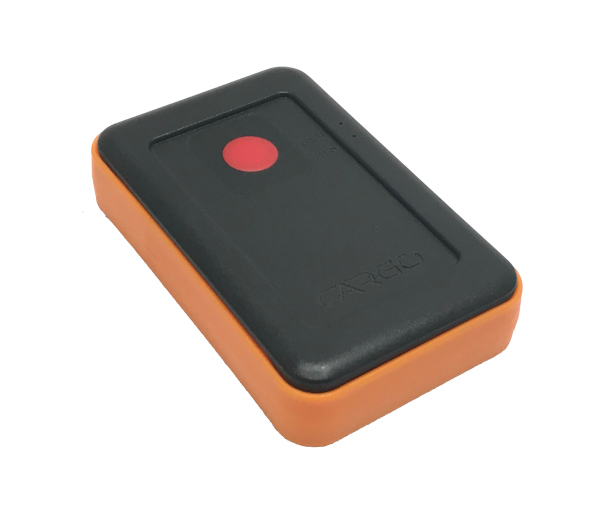 Cargo Unit
Категорії: Cargo UFC Equipment GPS-trackers
Cargo Unit – is a miniature GPS tracker of Ukrainian production, designed to determine the exact location of mobile and stationary objects. The device is designed to work in continuous monitoring and beacon mode.
Cargo Unit – is a compact personal GPS tracker, from Ukrainian manufacturer, CARGO UFC. This device is used for tracking moving objects, first of all, people, as well as vehicles in real time, while still capable of working for a long time (6-12 months) in beacon mode. This tracker allows you not only to determine the location of objects, but also to analyze the routes of its movement very effectively.
beacon mode
built-in rechargeable battery
internal GSM antenna
internal GPS antenna
2 SIM cards
SOS button
Thanks to a 1300 mAh battery pack, an important advantage of Cargo Unit is the ability to operate in GPS beacon mode for 6-12 months or more offline. In general, the tracker is designed to support three profile modes:
The "constant mode" or always on line mode. The tracker is always online and energy saving is disabled. The charge of the battery in this mode will be enough for 12-24 hours, depending on frequency of geolocation
data collecion.
The "motion mode". On-line communication only in motion (recommended mode). The tracker is always in touch only in motion, and when object stops for a while it goes into deep sleep mode. The control of the device takes a 3-axis accelerometer, this mode saves energy consumption and allows you to react very fast on the movement beginning. The charge of the battery in this mode will be enough for 24 – 100 hours.
The "beacon mode". The tracker is in quot; deep sleep & quot; mode and goes out of it by the timer.
Another important feature of Cargo Unit is SOS button (alarm button), which is a high quality membrane keypad, that eliminates false clicks. In order for a button to work, you need to press and hold it for at least 2 seconds, such an algorithm will not allow accidental activation of the button in your pocket, bag etc. When you click a button, you get:
SMS message to 3 preset numbers (Admin number)
Extraordinary package on monitoring server
Automatic response with location of an object.
 Cargo Unit supports FOTA (firmware-over-the-air) – the ability to remotely change hardware configuration and firmware.