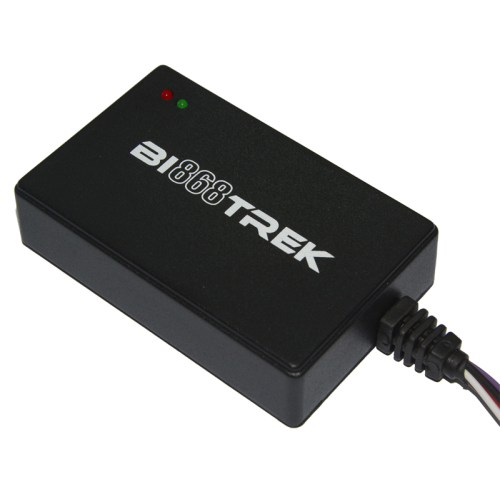 BI 868 TREK
Категорії: Bitrek Equipment GPS-trackers
Is used to solve problems of navigation, remote control and status monitoring of vehicles or other remote objects. Unlike BI 864 TREK V. 2, the terminal is designed exclusively for tracking and control of mobile objects, without the possibility of connecting additional sensors
 BI 868 TREK is used to solve problems of navigation, remote control and status monitoring of vehicles or other remote objects. Unlike BI 864 TREK V. 2, the terminal is designed exclusively for tracking and control of mobile objects, without the possibility of connecting additional sensors
BI 868 TREK is used for basic online vehicle GPS tracking and control.
BI 868 TREK determines the coordinates, speed, distance and sends all the information to server via GPRS.
Main features:
Configuration and firmware update via online cloud service.
Power circuit protection as in premium models.
GSM-signal jamming detection.
MicroSIM.
The low-cost device provides high-quality tracking and ignition control.
Built-in battery allows operate up to 12 hours without the external power.
Device stores up to 65000 records (several weeks) in offline mode without the GSM coverage and automatically uploads them to server when GSM appears.
Supports FOTA (firmware-over-the-air) – remote firmware upload and setting adjustments.
Device has open protocol and is compatible with many popular software.
Specifications:
1 digital input
1 digital output
Internal GPS antenna
GSM internal antenna